Tak som sa rozhodol trošku si zasúťažiť. Nie ja osobne, ale chcel by som vám, váženým čitateľom ponúknuť možnosť sa niečo nové naučiť. Primárne oslovujem čitateľa barmana, ale ak má chuť niekto z čitateľov, ktorí obvykle stávajú na druhej strane barového pultu sa zapojiť, budem sa samozrejme veľmi tešiť. Ak nie, aspoň uvidíte, čo by mal taký dobrý barman vedieť.
Po finále súťaže Absolut Invite v Stockholme ma napadlo, že by bolo vhodné dať aj takouto formou vedieť, na akej úrovni sa nachádzajú slovenskí barmani a na akej tí svetoví. Nechcem povedať, že my nemáme dobrých barmanov, ale tých naozaj kvalitných v súčasnosti spočítam na prstoch jednej ruky a žiaľ takmer všetci majú obrovské medzery vo všeobecnom prehľade či už z histórie, produktov, alebo miešaných drinkov.
V prvom kole ponúkam test, ktorý dostali súťažiaci slovenského a českého kola u nás v Bratislave. Je komplet v angličtine, dúfam, že vás to neodradí a že mi príde naozaj veľa odpovedí.
Samozrejme, že v sprá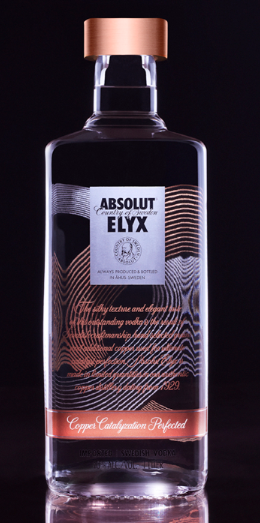 vnej súťaži nesmie chýbať cena. Hráme o fľašku Absolut Elyx, ale dovolím si tvrdiť, že tá výhra tento krát nie je až taká podstatná. Podstatnejší je výsledok, preto že som pevne presvedčený, že ak využijete internet a ak máte aj dostupnú barmanskú literatúru, otázky budete vedieť. Máte na to dosť času. Uzávierka súťaže je 31.marca a pár dní na to bude vylosovaný výherca a zverejnené správne odpovede.
Pevne verím, že využijete možnosť sa niečo naučiť a možno si uvedomíte, že tento test vám otvorí oči a ukáže, kde je barový svet a ako sa k nemu priblížiť.
Vaše odpovede posielajte teda do 31.marca na adresu: blog@barkultur.sk. Touto cestou chcem ešte poďakovať spoločnosti Jan Becher Slovensko za venovanie ceny pre víťaza. A sľubujem ešte náročnejšie pokračovanie, tak sa nenechajte zahanbiť a ukážte, že chcete byť lepší, ako ste boli včera…
Ale dosť bolo rečí, poďte na to:
1. What is the minimum alcoholic strength for bottled gin in the EU?
a. 37.5% ABV
b. 40% ABV
c. 45% ABV
d. 42.5% ABV
e. 39.5 % ABV
2. Rum can be made from fermented cane juice, but more often than not it is made from:
a. Molasses
b. Sugar cane stalks
c. Sugar beets
d. Fruit sucrose
e. Palm sugar
3. What would you call the artisan who is responsible for harvesting the Agave plant from the Agave fields?
a. Granjas
b. Jimador
c. Péon
d. Agavero
e. Agricoltore de Agave
4. In which country did the first brewing of Pilsner take place in 1842?
a. Slovakia
b. Germany
c. Austria
d. Belgium
e. Czech Republic
5. What is the generic name for the beverage of which tequila is a specific type?
a. Orujo
b. Mezcal
c. Brandy
d. Sotol
e. Cachaça
6. As an alternative to distillation, the "Mongolian still" removes water to generate a higher alcohol content by using what process?
a. Boiling
b. Osmosis
c. Filtration
d. Freezing
e. Pressing
7. What is the chemical term for the type of alcohol found in liquor?
a. Butanol
b. Methanol
c. Isopropanol
d. Ethanol
e. Heptanol
 8. Nelson´s Blood, Kill Devil, Demon Water and Navy Neaters are all names for what we now know as:
a. Pisco
b. Rum
c. Kirsch
d. Genever
e. Madeira
9. If you were to combine Scotch Whisky, Sweet Vermouth and D.O.M Benedictine, what drink would you most likely be preparing?
a. Rob Roy
b. Blood and Sand
c. Bobby Burns
d. Herbal Manhattan
e. Fancy Scotch
10. From Harry Craddock´s Savoy Cocktail book (1930) there is a recipe for a Hanky Panky, a cocktail created by one Ada Coleman. What are the ingredients?
a. Gin, Sweet Vermouth, Fernet Branca
b. Gin, Dry Vermouth, Fernet Branca
c. Gin, Lillet Blanc, Branca Menta
d. Gin, Sweet Vermouth, Angostura bitters
e. Gin, Fino Sherry, Fernet Branca
 11. Raffles Hotel in Singapore is a well-known spot for bar aficionados and maybe even more renowned for its Singapore Sling, but what is the name of the actual bar at the hotel?
a. The Square Bar
b. The Sling Bar
c. The Long Bar
d. The Library
e. The Carousel Bar
12. Before they are filled, ABSOLUT bottles are rinsed with what liquid?
a. ABSOLUT VODKA
b. Filtered water from the well from which they draw the water used to make ABSOLUT VODKA
c. Distilled water
d. Filtered rainwater
e. Purified water from an inlet in Åhus, the town in which ABSOLUT VODKA is made
13. In the late 1800´s, L.O. Smith revolutionized the vodka industry in Sweden with a modern technique for purifying vodka. What was the technique?
a. Continuous distillation
b. Cold pound distillation
c. Charcoal filtering
d. Batch distillation
e. Vacuum distillation
 14. If you were to combine Vodka, dry White Port and Angostura bitters, what drink would you most likely be preparing?
a. Sazerac
b. Clubland
c. Perfect Martini Cocktail
d. Balalaika
e. Gypsy Cocktail
15. What are the ingredients of a Gypsy Cocktail?
a. Vodka, dry White Port and Angostura bitters
b. Gin, Sweet Vermouth, Angostura bitters and Orange bitters
c. Vodka, D.O.M Benedictine and Angostura bitters
d. Rye, Sweet Vermouth and Maraschino liqueur
e. Cognac, Cointreau and lemon juice
16. Where is ABSOLUT VODKA produced?
a. Åhus Sweden and Dresden Germany
b. Dresden Germany, Åhus Sweden and Atlanta US
c. It is a One Source distillery, based solely in Åhus Sweden
d. Distilled in Jukkasjärvi, then bottled in Åhus, Sweden
e. Åhus and Malå, Sweden
17. Which of the following drinks is not a Cuban drink?
a. Daiquiri
b. Nacionál
c. Canchánchara
d. El Presidente
e. Toreador
18. If you replace Gin with Bourbon in a Negroni, what drink will you get?
a. Boulevardier
b. Negroni Sbagliato
c. Americano
d. Negroski
e. The Baltimore
19. Who is accredited for the contemporary classic, Penicillin?
a. Richard Boccato
b. Michael McIlroy
c. Sasha Petraske
d. Sam Ross
e. Jim Meehan
20. Which of the following producers does not make Vermouth?
a. Noilly Prat
b. Lillet
c. Dolin
d. Carpano
e. Martini & Rossi
21. Which of the following areas is not approved
for Cognac production?
a. Borderies
b. Grand Champagne
c. Pays d´Auge
d. Bois Ordinaries
e. Fins Bois
 22. From what raw material is ABSOLUT VODKA made?
a. Rye and Winter Wheat
b. Swedish Corn
c. Potato
d. Winter Wheat
e. Rye
23. What is the main grape in Barolo Wines?
a. Sangiovese
b. Nebbiolo
c. Tempranillo
d. Cabernet Sauvignon
e. Primitivo
24. Which of the following flavours was the first to be launched by ABSOLUT VODKA?
a. ABSOLUT KURANT
b. ABSOLUT PEPPAR
c. ABSOLUT CITRON
d. ABSOLUT MANDRIN
e. ABSOLUT VANILIA
25. In what way did Andy Warhol consume/use ABSOLUT VODKA?
a. Drank it neat
b. Mixed it with Champagne
c. As a perfume
d. Cleaned his brushes
e. Bleached his hair
 TEŠÍM SA NA VAŠE ODPOVEDE! 
Posted by: Luboš Rácz
Najnovšie články

Vyhľadávanie

Archív

Kategórie

Blogroll

SK & CZ

ENGLISCH

DEUTSCH